Lock Manufacturers and Brands
Famous lock brands and their history
This brand history article was written for lock nerds, lock fetishists and people looking for brand history info. Are you a customer in need of advise on the best lock or brand for your situation? Talk to a locksmith near you or give us a Call at (321) 294-0415 and we will gladly advise you!
ABUS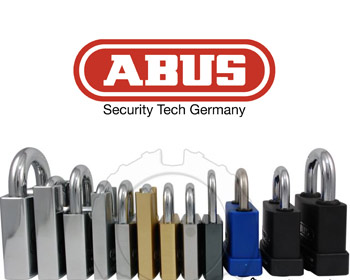 ABUS stands for August Bremicjer Sohne KG. The name of this Germany based company was derived from its original founder (August Bremicjer). The company has been in existence since 1924 when it started producing different kinds of padlocks. The company has been family owned since day one and managed according to Christian principles, which have been its ideology since inception. The company is famous for it's different types of padlocks and has a good reputation when it comes to the quality of their products. Their modern product lines include video surveillance systems, smoke alarms, locking systems, alarm systems, as well as bike and boat security products.
ABUS has three subsidiary companies. The subsidiary companies include the Security Center for its alarm and video surveillance systems; this was founded in the year 1999. The second subsidiary is Schließanlagen GmbH Pfaffenhain; this is the security hardware division which was bought by the company in the year 2003. The third one is called the SECCOR; which focusses on electronic switching devices and locking systems. This was also bought by ABUS in 2010. This company has the majority of their production facilities located in Germany. Moreover, it has spread its productions beyond Germany, and now owns more than twenty branches in various countries such as USA, France, Sweden, Austria as well as China and several other European countries.
Globally ABUS is the largest manufacturer of bike locks and padlocks. For this, the company earned an award as the Brand of the Century in security technology.
Visit ABUS at www.abus.com
ASSA Abloy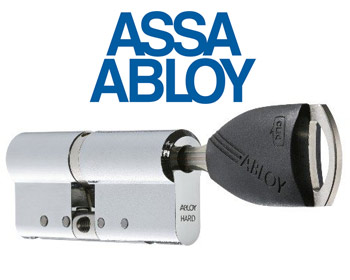 This is lock manufacturer which came into existence when ASSA AB was separated from Securitas AB in 1994. Securitas, as you can get from the name is a security company that was originally based in Sweden. After the separation, ASSA AB acquired ABLOY OY, which was a subsidiary of a company known as Wärtsilä. The same year the company was listed in the Stockholm exchange market.
The company, which is the fastest growing lock company in the world, has made more than one hundred and fifty acquisitions since then and is best known for it's high-quality, high-security entry door locks.
The famous acquisitions made by the company include Fitchet Bauche, which is based in France, Medeco company, this company is based in America, as well as Mul-T-Lock (an Israeli company). The largest shareholders include the Melter, as well Laour.
The company has five divisions and they include EMEA, this division has branches in Africa, the Middle East, as well as Europe. The other divisions include the Americas. This company has its branches in South and North America. Others are the APAC that operates in the oceanic, and ASIA and finally the Entrance Systems and the Global technologies. Since its inception, the company has undergone several technological transformations. Assa Ably has become very popular for its "unpickable and "bump proof" Disc Tumbler lock.
The brand is popularly known as ABLOY, and the products are the highest quality locks available on the market today.
Visit Assa Abloy at www.assaabloy.com
Chubb Locks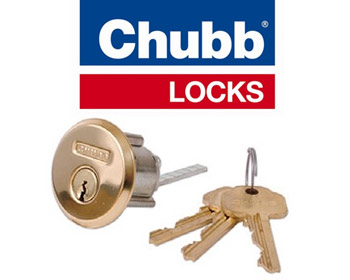 This is the name adopted by a subsidiary of Assa Abloy group known as Mul-T-lock.
The company is famous for the high-security system it manufactures. It specializes in manufacturing first class locking system for commercial applications, residential houses, as well as secure confinements. The company commenced operation in 1804 by Charles Chubb.
It first started operation in Winchester, before it moved to Portsmouth England. Later in 1818, the founder Chubb transformed the business from ship ironmonger to locksmith company.
Early in its existence, the company has made itself a name as the leading manufacturer of security locks in England. Because of this, it was given a special award by the king of England George IV. It was responsible for Post off locks as well as Prison services locks across the country. The company went through several acquisitions and mergers. It later merged with Mul-T-Lock a subsidiary of Assa Abloy. Chubb Locks is famous for various products like mortise locks, cylinder locks, fire alarms, smoke detectors, glass break detector, as well as burglar alarms.
Today the company is one of the leading manufacturers of high-security locks used for home, business, and industrial purposes. Chubb has acquired a good reputation over the years.
Visit Chubb Locks at www.chubblocks.co.uk
Kaba Group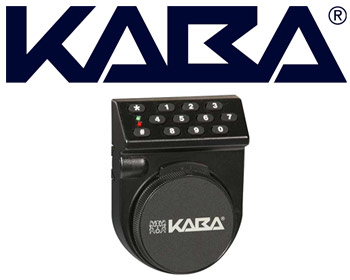 This is a global security outfit located in Switzerland that is most known for the KABA X-07 and KABA X-09 electronic safe locks and their multi-bitted dimple lock designs. Kaba has branches in more than sixty countries with more than seven thousand workers globally. As a publicly traded company, Kaba was listed on the Swiss Stock exchange market. Franz Bauer registered the company as a cash register factory, and locksmith shop in 1862. In 1915, Leo Bodmer, who later changed the name to Bauer AG, bought it. The company patented with Fritz Schori the inventor of the first reversible key. The company was named Kaba after that partnership. The company gradually spreads its operation to other parts of the world, especially Europe. When the company was listed in Zurich stock in 1995, it was named Kaba Holding AG. It got its root in North America after it acquired Unican Security and other companies like Ilco, Silca, as well as Kaba Mas brand. It got to China after it was acquired by Wah Yuet in China. Kaba has joint ventures in various parts of the world and has won several awards, because of its innovative products. The company is still expanding as it recently announced the plan to acquire German-based Dorma Holding. The company produces different products such safe locks, locks and cylinders, safe deposit installation, physical access systems, lodging products and so on.

Visit Kaba Group at www.Kaba.com
Kwikset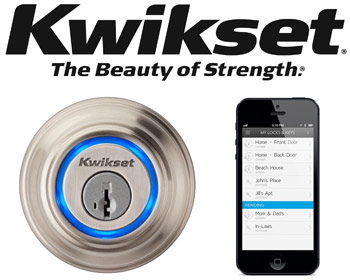 Kwikset is a reputable lock manufacturing company owned by Spectrum Brands, the company was originally founded in 1946 by Adolf Schoepe. Its name was derived from the first product of the company. The company was famous for their innovative tubular lock design. The lock was innovative because it was much easyer to install compared to traditional locks. Kwikset has manufacturing facilities in various parts of the world. In the USA, it has branches in North Carolina, Charlotte, as well as Texas, and several other parts of the country.
Kwikset signature was their higher quality "Titan line" of locks. This line was later changed to the signature series. Similar to some of the other large brands mentioned in this page, this company also has undergone several acquisitions.
The brand has become very popular across the globe because they use the latest technology in their lock production and offer their products at competitive prices. Its various acquisitions and mergers have raised their range of products and it enabled them to enter a larger market for their various locks and security products. Their products have a wide range of applications and can be used in the home, offices, industries, and so on. Kwikset is one of the largest manufacturers of (budget) locks and security systems in the world.
Visit Kwikset at www.kwikset.com.
Master Lock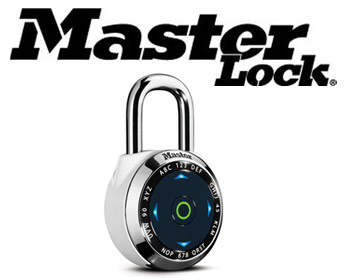 This American based company is engaged in different lines of products ranging from combination locks, padlocks, and other security products. Masterlock has spread its operations to other parts of the world such as Mexico and China. The company is a subsidiary of Fortune Brands Home. Like other big companies, it has gone through several acquisitions and mergers. It was purchased by American brands in the year 1970. The company underwent several transformations. From its inception in 1921, the company was known for several transformational products. It started as a traveling locksmith, from where it branched to the production of military equipment lock. A famous product for which the company will always be remembered, is the Skeleton keys (master key system). In 2002, after the company was acquired by the American Brands Corporation, it produced its Titanium series. Master Lock is the brand that made it popular in America and other parts of the world. Apart from providing the utilitarian functionality, which the brand was known for over the years, it complimented this with aesthetic value. The company products are sold all over the world. They are famous for their superior qualities, durable nature, and aesthetic value. Users liked the fact they derive true values for their money when they use any Master Key products. Official website of Master Lock is: www.masterlock.com
Medeco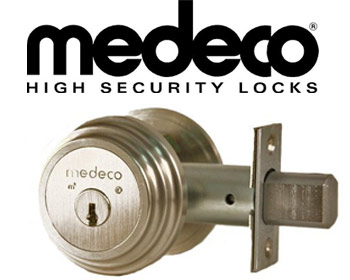 Medeco has earned a reputation as the manufacturer of the highest quality locks and security keys. Located in the United States of America, the company is a subsidiary of the famous Assa Abloy group. The company has its beginning in the 1950, and was started by two gentlemen Powel and Roy Spain. Medeco formally took off as a company after it received its patent and started as a mechanical development company located in Salem. The company products were unique because of its unique locking principles. The brand is preferred by many professionals and locksmiths because it virtually resists all forms of burglary attack. Medeco expanded and spread to many parts of the country and beyond. The company designed and developed a new product known as Biaxial, which uses a superior locking technology. This pin tumbler lock is equipped with a sidebar to increase protection against lock picking and lock bumping. Another line of product introduced by the company is called the Keymark. This product line is designed for situations where key control is more important than resistance against attacks. Medeco is the largest manufacturer of medium and high-security locks for residential and commercial properties and is used globally to secure banks, airports, prisons and military compounds.
Its official website is:www.medeco.com
Mul-T-Lock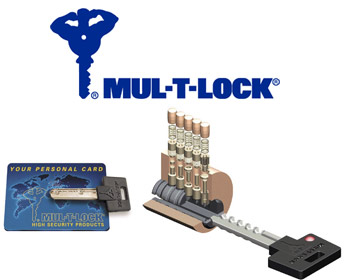 The Mul-T-Lock company is based in Israel, and it's one of Assa Abloy subsidiaries. The company was purchased by Assa Abloy in 2000 and is one of the best-known manufacturers of high-quality security locks for different purposes. Mul-T-Lock produces medium and high-security lock cylinders, electronic locks, padlocks, and multi-point locking systems, as well as a range of other lock related hardware. Next to Medeco, Mul-T-Lock is one of the most recognized names in security and is widely used by professionals and locksmiths.
A product that made name for the company is the four-way door lock system, which was introduced to the market in 1973. The success of this product led the company to expand across the globe. By the year 1982, the company diversified its products to other lines of production such as cylinders, steel doors, locks, and accessories, vehicle protection, and several others. Official website: www.mul-t-lock.com
Schlage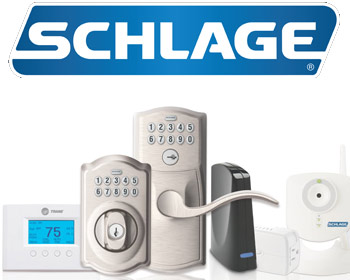 Schlage is an American lock manufacturer brand founded in 1920 by Walter Schlage, it has its headquarters in San Francisco. Schlage is one of the most popular customer brands and produces low and medium security residential and commercial hardware. The company produces primarily pin-tumbler locks such as the Primus, Everest, and Obverse product line.
Schlage underwent acquisitions and mergers like most other lock manufacturers. For more than thirty years starting from 1974, the company has been a subsidiary of Ingersoll Rand. In 2013, Schlage became a subsidiary of Allegion, America's best-known brand for security related products.
Schlage also produces electronic keyless entry locks, keypad locks, key blanks, and related hardware like door knobs, levers, and handle sets. Visit the company website at www.schlage.com
Yale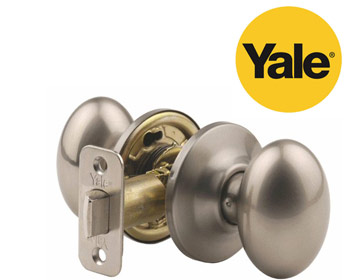 Since the year 2000, Yale is another subsidiary of Assa Abloy. This Connecticut-based brand is known for its pin tumbler lock. It can be said that another name for Yale is a Pin tumbler lock. The company derived its name from the founder of the company, Linus Yale Junior who founded the company in 1868. Yale was the original inventor of the Pin Tumbler lock, the basic design of this lock principle is still widely used by all lock manufacturers worldwide.
Today Yale mainly produces low and medium security (lever) lock cylinders, warded locks, safes, padlocks, and electronic locks for residential and commercial application. Official website:
www.yalelock.com
CISA
(Costruzioni Italiane Serrature e Affini)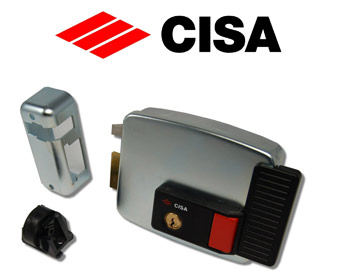 CISA is an Italy-based lock manufacturer and a leading brand not only in Europe, but also in other parts of the world. The company is famous for their lines of products, which include access control and locking sectors. Their products are available in more than seventy countries, which makes the brand one of the leaders in the global market. All products of the company are certified and they meet the global standard. Over the years, the company has made a name as the first company to patent electric lock in the world (in 1926). Apart from that, the company also made history as the first company to manufacture smart card locks. Today Cisa is a subsidiary of Ingersoll Rand security technologies. Cisa's innovations are driven by technology and excellence. Their lines of products such as smart card locks and electric locks provide the highest security standard in the home, office, and industries. Many people across the globe are familiar with the company products because their brand has transformed the residential security market. Official website: www.cisa.com
Best lock Corporation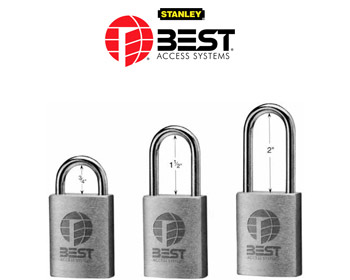 The lock manufacturing firm was previously known as door hardware and lock. Frank Best established the company in 1925. Initially based in Washington from where it relocated to Indianapolis in 1938. They have undergone a series of transformations and fall under the Spectrum Brands umbrella (Stanley Black & Decker's Stanley Security group), their products are still marketed as Best Access brand.
Best locks Corporation manufacturers a range of security products for industrial, commercial, and institutional facilities and sells their products directly to end users without granting any access to wholesalers. Various production lines include padlocks, cylinder locks, keypads and specialty locks with accessories. They are famous for their small format interchangeable core cylinders, which it started producing in the 1960s. This was a replacement for its original removal-keying configuration and caused their rapid growth in the larger and moderate sized master keying market.
Visit them at www.bestaccess.com
Deitz Lock Company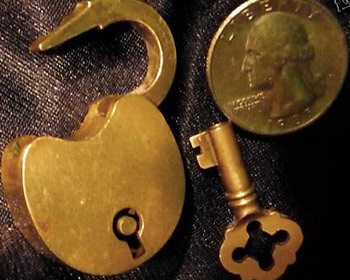 Although, not a current brand, we have to mention the Deitz lock company as it was famous and respected throughout the world for it's innovative locks. Alonzo Edward Deitz formed the company in America in the year 1861. The man was a renowned manufacturer of lock keys. It has its headquarters in Brooklyn New York and engaged in different lines of production before the founder Edward Deitz died in the year 1921. They are famous for several first class locks they have introduced to the market over the years. Moreover, Deitz has two patents for its innovative locks. This brand has a distinctive pin. The company started with sixty employees in his lifetime and was using steam-powered technology. The company released various models and these could be seen from their catalog. Notable among them are locks for drawers and doors as well as padlocks. Their products were available throughout the world in the last two centuries. The company has made famous products, and their brands were associated with excellence and high performance. View their lock improvement patent: Google Patent
Sergeant and Greenleaf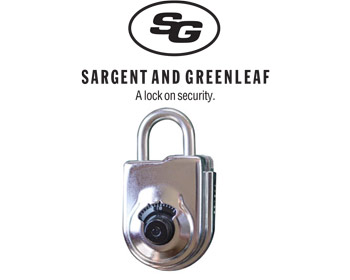 Sergeant and Greenleaf is a US lock manufacturer. Over the years, the company was involved in different lines of production such as safe deposit lock, key operated safe, combination locks, high-security military keys and so on. Since 1865, the company has been producing different types of locks. James Sargent and Halbert Greenleaf formed the company. They had their manufacturing outfit in New York. It remained in Rochester until it was moved to Kentucky in 1975. Their products were used throughout the United States of America, especially in the railway sector. Today the company is known for its high-security products for the railway sector and their vaults & safe's, widely distributed in different parts of the world. S and G have produced several innovative locks starting with Sergeant's Magnetic Bank Lock. They rapidly made a name as the best changeable combination lock ever produced. In 1873, the first ever time lock was created by the company, which they started producing in 1880. Visit site at: www.sargentandgreenleaf.com
Sealock Security System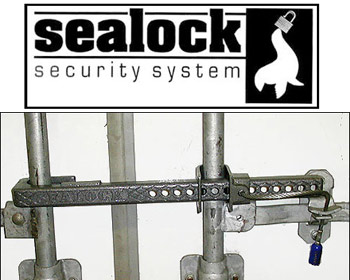 Sealock is a US based lock manufacturing company. Over the years, the company has remained the leading manufacturer of cargo container locks in the world. They made history as the only sealing and locking device allowed to become a member of C-TPAT. The term stands for United States Customs-Trade partnership Against Terrorism. The company has three different product lines, which include single-use products, double use products, as well as their tamper evident product line. Sealock Security System came into existence in 1996 when it aimed to become a leader in the prevention of tampering and stealing sealed cargo content. They rapidly became a market leader after 9/11 attack.
Visit website at: www.sealock.com.
Slaymaker Lock Company
This company does not exist anymore, but this page wouldn't be complete without listing it here. Slaymaker Lock company was founded by Samuel Slaymaker in 1888 and it was notable for the production of their innovative high-security locks. Their brand was amongst the best-carded padlocks around. It's founder was a civil engineer with railroad experience and he wanted a product that would facilitate signal locks and railroad switches. The first sales the company made were purchased by the railroad companies and the US government. The company was making steady progress and it was bought by Ecko Housewares in 1975 after an initial attempt to acquire it by the American Home products failed. The company started to suffer losses in the 80s because cheap padlocks flooded the market. This forced the company to close production in 1986. While it was available, the company products were among the best in the market.
Today their factory building is still called the "Slaymaker Lock Factory" and provides office space to small business owners in Lancaster. Visit the website at: www.slaymakerlockfactory.com
Wilson Bohannan Company
This US based company has been producing security products and padlocks for more than 1,5 century. The company was founded by Wilson Bohannan and received their patent for the first padlock in 1860. He subsequently got more patents to produce other types of padlocks in the country. To increase the production and meet the demand of more customers, the manufacturer opened a workshop in Brooklyn. The company today is best known for its superior quality padlocks. Visit company at www.padlocks.com