Local Emergency Locksmith
Quick 24/7 Emergency Locksmith services at your location. Rapid response!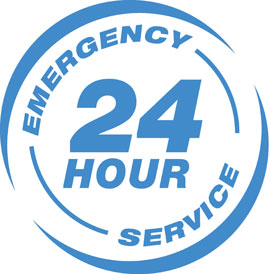 Locked out of your home? Car lockout? Need Help Quick?
Call (646) 666-9257 or search near you to find a local emergency locksmith in your area!
24/7 Emergency Locksmith service provides fast and reliable service at the moment it is needed, wherever you are located in the US.
We specialize in residential locksmith, auto locksmith and commercial locksmith services and only work with certified local locksmiths with a proven track record.
We are ready to take your call 24 hours a day, 7 days a week.
Our certified mobile locksmith will come to your location in less then 20 minutes.
24/7 Emergency Locksmith Services
Making sure to be prepared in case of an emergency is the smartest thing anyone can do, whether you are a home owner, parent, business owner, or on a road trip. An emergency is defined as a serious, unexpected, and at times dangerous situation that requires immediate attention.
Locksmith related concerns mostly can be categorized as emergency situation, especially when children, ovens, fire, homes, businesses, and auto-mobiles are involved. In most cases emergency situations are time-sensitive. Quick support from the top professionals on the market is paramount and 24/7 locksmith guarantees that we will place you in touch with people who can help in a secure and timely manner. The ability to unlock your assets any-place, anywhere, is paramount in a world that is always on the go. In case of an auto, commercial, or residential emergency lock-out, make sure to have our contact number in your wallet!
24/7 locksmiths is your answer to all types of questions.
Are you looking for a reliable professional?
Have you locked yourself out of your car at night?
Are you stuck out of your home during a blizzard or storm and have the oven turned on?
Do not hesitate when you are in a emergency situation and call us for free advise. We are used to dealing with emergencies and understand that time is crucial!
24/7 Locksmith Services break through every key and lock situation, even those that break away from traditional like the modern keypads and other forms of key-less locks.
Call 24/7 Locksmiths now at (646) 666-9257 to get anything from a predetermined emergency quote to fast and reliable service at the moment it is needed! Our services are guaranteed around the clock, 7 days a week. We guarantee rapid turn around times as we work with trusted professionals who are located conveniently near you.
Quality 24/7 Locksmith Services at your Location:
Emergency Lock Repair
Lock Picking
Key cutting
Broken Transponder Keys
Key Extraction
Ignition Repair
Master keys and key sets
Lock Change
Trunk key replacement
key-less and key pad locks
Lock installations
Re-keying locks
Quick response & competitive service pricing.
24/7 locksmith only hires carefully selected top-of-the-line technicians to unlock all of your key concerns and by calling (646) 666-9257 you will be in contact with the absolute best technicians in the country.
When emotions are high and adrenaline is pumping, it may be tempting to handle the situation on your own. Don't try to break into the lock on your own. As tempting as it may be, don't try to be MacGyver and think a safety pin is all you need! Between property damage and vandalism charges, breaking into your company, home, or car is not worth the risk and costs.
If you get locked out of your office, building or car, we will get you in without damaging the lock. Keep in mind that hiring a locksmith usually is more cost-effective than replacing a windowpane or door.
Call (646) 666-9257 to speak to our customer service representative to provide over-the-phone customer and consultation service followed by quick and reliable on-site response if needed. We ensure high quality of service and quick turn around times. Especially in emergency situations we try to be on location in less then 15 minutes.
Feel confident about securing yourself and your business and choose the right people to help. No matter what the question, the time of day or night, 24/7 Locksmiths is motivated and ready to help you.
Rapid Emergency Locksmith Services you can trust at reasonable rates. Our certified mobile locksmith will come to your location in less then 20 minutes. Call us today at (646) 666-9257!