Local Commercial Locksmith
Reliable Industrial level Locksmithing and security services, for large and small business owners!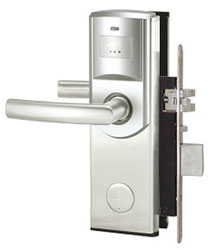 Got locked out of the office? Broke the key? Looking to replace your shop or factory locks? Need an extra spare key? We are at your Service!
Dial (321) 294-0415 and we will connect you with a reliable certified locksmith in your local area. We are available 24 hours a day, 7 days a week.
24/7 Locksmiths works with Qualified Service providers Nationwide. Call us today for Free advice or a quote to insure your office protection at all times.
Our Business Locksmith Services
Are you a business owner and have key related questions? Has the main entrance lock worn away? Did you lose your key set? Has the master key been misplaced and in need of a replacement, along with the back-up keys? Have you been locked out of the office and have no one to turn?
In case of a commercial lock-out, call us and we will connect you with a reliable Local Locksmith near you that is ready to help you. We service auto, home, emergency, and of course commercial related locksmith concerns 24/7.
24/7 locksmiths is your answer to all types of commercial-related security questions. Whether your company is young and you are looking for a reliable locksmith, or you are a factory manager who needs a trustworthy long-term security partner, we are here to help!
Call 24/7 Locksmiths now at (321) 294-0415 for free advise or quote on anything security related, from how much it would cost to repair one lock to re-securing the entire office! Our services are guaranteed around the clock, 7 days a week. We only work with certified trained professionals who are located conveniently near you.
Locksmith Services we offer:
Basic Locksmith Services
24/7 Lockout Assistance
Key cutting
Emergency lock repair
High security lock installation
Keyless entry and keypad locks
Master Key replacement
Safe Keys
Panic Bar Exit & Entry Locks
Desk & File Cabinet Locks
24/7 locksmith operates nationwide and hires only certified top-of-the-line and up to date technicians to unlock all of your key concerns. All our locksmiths have years of experience behind them.
Protect your business, company, and employees with top-rated security, our customer service representatives work around the clock to provide over-the-phone customer and consultation services followed by quick and reliable on-site response when needed. We ensure high quality of service (with guarantee) and quick turn around times.
Especially in emergency situations we try to be on location in less then 15 minutes, and always within 20 minutes.
Feel confident about securing yourself and your business and choose the right people to help. No matter what the question, the time of day or night, 247 Locksmiths is here to offer reliable professional help!
Industrial Repairs
Deadbolts
Padlocks
Door knobs
Keyed Entry Locks
Handle sets
Alarm Systems
Electronic Entry Systems
Proximity Card Readers
Need Professional Advice or looking for Commercial Locksmith services?
Call our Toll Free Number now: (321) 294-0415!