Local Residential Locksmith
Top Quality service for your house at reasonable rates, by selected certified experts!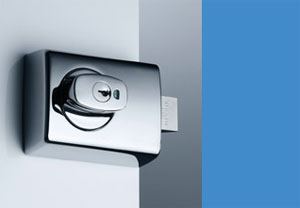 Did you get locked out of your house or apartment? Need a spare key for your home? Want to change your Locks?

Call (321) 294-0415 for a quote and have the service handled by one of our certified residential locksmiths in your local area!
24/7 Residential Locksmith Services provides you with quick and efficient services at very resonable rates.
It's our quality and reputation that keeps our loyal customers returning to 24/7 Locksmiths, time and time again
Residential Services
Lock out / open door
Install / Change Locks / Cylinder
Key cutting
Rekeying
Master Keys
Why 24/7 Locksmiths
High quality hardware
Courteous, timely response
Certified selected locksmiths only
Nationwide local service in the U.S.
Experienced & trained professionals.
Home Owners be prepared
What do you do when there is an emergency and your spouse doesn't work nearby? Or what about those who live alone? No matter how smart or organized you are, getting locked out of your house can happen to anyone, any time.
Unfortunately residential lockouts often happen at the most inconvenient times, while you're in the middle of making dinner, or have a candle burning, that you decide to run out and get the mail. Don't wait until you hear the dreaded clicking sound behind you to figure out who to turn to. Being prepared against getting locked out of your home is a necessity and may save you from an
emergency situation
. Be prepared for a case of a home lock-out and make sure to have our phone number stored in your phone!
24/7 locksmith services is your trusted answer to automotive, commercial, emergency, and most importantly home security issues. Call us Toll Free at (321) 294-0415 or store our number inside your mobile phone.
Experienced to solve any problem
Our contractors have the experience to solve any kind of problem, we service every type of home lock from old-fashioned Victorian mansions to modern modular homes. So you have a gun safe and want to protect it from your children while also maintaining it's accessible in case of an emergency? Or do you have a safe with deeds and money tucked away? Does your modern home have a keypad in place of a traditional lock?
We service and replace specialized Deadbolt Cylinder locks, Mortise locks, Electronic Keyless entry locks, Drop bolts, High security rim cylinder locks and more. Whatever the situation, we can help.
Don't worry about finding an office, 24/7 Locksmiths covers nearly all US locations and our services are guaranteed around the clock, 7 days a week.
Other Services include
Home Lockout Services
Basic Locksmith Services
Emergency Lock Repair
Lock Picking
Key cutting
Re-Keying Locks
Key-less and Keypad locks
Master Keys and Key Sets
Alarm System installation.
Security advice & Audits.
We can help protecting your residential assets and offers quick response in a professional manner. If you get locked out of your home, we will get you in without damaging the lock.
Call (321) 294-0415 to speak to our customer service representative for free over-the-phone advise and consultation followed by quick and reliable on-site response. We ensure high quality of service, quick turn around times and customer satisfaction backed up with a 90 day guarantee.
Especially in emergency situations we try to be on location in less then 15 minutes, and always within 20 minutes.
Feel confident about securing yourself and your home by choosing the right people to help. No matter what the question, the time of day or night, 24/7 Residential Locksmiths the locksmith company for you!
In need of a Professional Locksmith service at your location? Our certified mobile locksmith will come to your location in less then 20 minutes. Call us today at (321) 294-0415!