How to Find a Good Locksmith
Finding a locksmith is not always as easy as it seems. The industry is plagued by scammers and cowboys without a decent education and certification, also there is a lot of miscommunication and misunderstanding about locksmiths end their services. This post will explain how you can select and find a locksmith that is reliable and professional.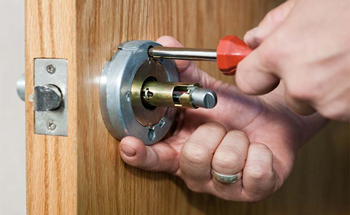 Most locksmiths provide a long list of services, from emergency lockout assistance to re-keying your locks, duplicating your keys or make a master-key – most locksmiths also work with electronic keys like the fob for your car.
Unfortunately there are many companies that like to take advantage of you, especially in emergency situations. Therefore its important to find out how to find a good locksmith before investing your money.
Why locksmiths can be costly
The services of a lock smith can sometimes be pricey, especially when they deal with emergency services such as lockout help that occurs outside of work hours like at night or during the weekends. Aside from a reasonable price, you will also want to work with a locksmith that is qualified enough to work with the protection of your home. In a recent survey we did it turns out that customers often feel that a locksmith is charging quite a fortune - that the cost is overpriced. The most common reason:
Unfamiliarity & Misunderstandings
Visiting and requiring the services of a locksmith is a rare occurrence. Chances are you never needed a locksmith before and had someone else, like your spouse or roommate change your locks you in the past. After all, how many times in a year do you have to have your keys changed and locks repaired?
Our advice: Talk to your local locksmith, explain the work that needs to be done and negotiate the price upfront. A reliable locksmith will give you a cost quote upfront, and does not charge additional money after he completed the job.
High Priced Services
Some services are higher priced then others. What if you broke your keys and the other half is stuck inside the key hole? What if you need a lock that works with not two, but three master keys and a regular key? Locksmiths are prone to charge more if they are requested to do
specific time consuming requests
. Furthermore, cost will also increase if you:
Ask them to drive to a certain place in case of emergency.
For instance, you were in the middle of the road and lost your car key.
Need their services outside of their normal work hours.
Looking for an affordable locksmith
In order to avoid disappointment, and paying a lot of money to a locksmith, here are some tips that you should follow:
Locate a locksmith near me or you
Before you follow the steps below use the search function. It will return a list of qualified 247 locksmiths near your location. Check if they provide 24 hour lockout services, automotive, residential or Commercial services and follow the steps below:
Research and find a locksmith before you need one.
For instance, when you have a not so urgent task, such as adding a push-button lock to your office room or installing an additional deadbolt, you can find the right locksmith in a leisure pace rather than scrambling around for one when your front door broke, or have an emergency situation. When a burglary or emergency happens, you will not have much of a choice for a good and fairly priced service.
Do your research well
Have a list of possible professionals, preferably those who can leave their workshops and drive to your place in case of an emergency. Visit them on their work-day and watch them work. Ask them questions as if you are giving an interview. Having a locksmith that you know well and trust is good for you because you will be trusting them with your and your family's safety.
Check for qualifications
Ask around your group of friends or trusted family members and see if they have a good candidate they can vouch for. Ask for testimonies or reviews about their services. Check if the locksmithing company is registered, (and licensed) with a good administration and a phone number you can use.
When conducting an interview
These are a list of questions we suggest you ask a potential locksmith on an interview.
What are the cases that you have worked on?
What are your qualifications?
Does this state require a license and are you licensed?
Where did you learn your art?
Do you work by yourself or do you hire employees/apprentices?
Can I have a list of your regular services and how much they cost?
Which services require extra charges?
And most importantly, do you offer emergency services?
Using the tips above you can find a locksmith near you and avoid disappointments. Our best advice: Make sure your locksmith is qualified and certified to do the job, and always get a price quote on paper before the job starts.